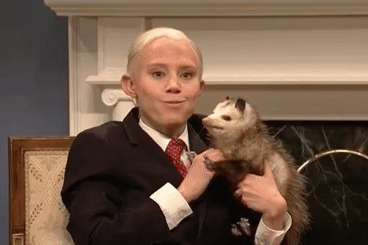 As many readers may have already heard, Attorney General Jeff Sessions rescinded the Cole Memorandum, the Obama-era policy that gave protection from federal prosecution for the state-sanctioned consumption, cultivation, and sale of cannabis.
While this has caused many Canadian companies to distance themselves from U.S. operations, Scott Boyes, Chairman, President and CEO of MPX Bioceutical Corporation (CSE:MPX) (OTC:MPXEF) thinks it's "a rather innocuous directive."
We wanted to get a better feel for how other cannabis CEOs feel about Jeff Sessions' recent policy change, so we reached out to executives from various sub-sectors of the marijuana industry to find out. 
Nathaniel Gurien, CEO, FINCANN 
"The Cole Memo is a 'feel-good' US Dept of Justice guidance that does not actually restrain local US AGs from enforcement but sets Dept priorities with regard to marijuana, e.g., sales to minors or diversion of product out of state. The Rohrbacher-Blumenauer budget amendment (which prohibits use of federal funds for DOJ enforcement of federal marijuana laws against state-sanctioned medical marijuana licensees) is still likely to be renewed at the end of January.
This development will undoubtedly have an at least temporary chilling effect, particularly on new investment and banking. However, it is also likely to drive marijuana-related businesses to higher levels of accountability and compliance, making their businesses less susceptible to targeted enforcement and overall more sustainable in the long run and this would be a positive outcome."
Mike Kramer, CEO, 420Blockchain
"As much as the public has made it clear what their feelings on cannabis are, AG Sessions and this administration have stayed stern on their position on the cannabis industry and are finally showing signs of an aggressive movement towards dismantling it. If the cannabis industry wants to stay legitimate in the eyes of the state governments standing up for them, it's imperative that we combat this stigmatized federal prohibition with strong data, secure networks, and the confidence that our businesses are run with the due diligence we claim. Obviously, in the position I'm in, I look at a secure industry with the utmost importance, however if this administration can be potentially liable for collusion, hacking, and a litany of other problems, what makes our community think they wouldn't take a similar approach to acquiring data on the innermost parts of the cannabis economy? In times like this, with uncertain terrain ahead, my biggest concern for our industry is keeping the companies within it, that make it thrive so well, secure compliant and transparent so they can never have the rug swept out from beneath them."
Shanel Lindsay, CEO of Ardent
"We will not be deterred by the actions of well-connected, misinformed politicians. The majority of Americans on both sides of the aisle support legalization, and more research continues to show the effectiveness of cannabis as a viable medicine. Rescinding a memo doesn't wipe out public opinion, nor does it reverse scientific advancements."
Chuck Siegel, CEO of BloomBoss
"Reasonable minds can disagree on the wisdom of recreational marijuana laws, but it's inarguable that the timing of this announcement is outrageous, waiting for legitimate businesspeople to make significant investments in what they thought was lawful commerce, and then dropping the curtain once all the money is spent and before any of the revenues come in.
It's clear that, for all it's talk about bringing business back, this administration is determined to extinguish the multi-billion dollar cannabis industry, and the influx of tax revenues it brings, as well as the "pursuit of happiness" consumers may enjoy."
Jeffrey Zucker, President of Green Lion Partners
"Jeff Sessions continues to astound the cannabis industry and the country with his ignorance to scientific fact. It's a shame that this decision will likely lead to increased suffering of medical cannabis patients that could lose access to their medicine and significant wastes of federal funds. I expect any actions he and the Justice Department take against the industry will be met with significant pushback from states that are benefiting greatly from an economic and quality of life standpoint. The cannabis industry will continue on regardless of this decision, and in the long run, this should only be a road block."
Leslie Bocskor, President of Electrum Partners
"This is another expected bump in the road. It is almost as if the rally in publicly traded stocks in the legal cannabis sector was too much for the AG to bear. When we look back on this day in years to come, one of the big factors will be separating the dedicated from the dilettantes of who is building this industry. This is an opportunity. Additionally, we expect the Attorney General to announce new guidance to replace the Cole memo in the near future."
Krista Whitley, CEO of Altitude Products
"Jeff Sessions continues to act contrary to the desires of the American people. The actions to rescind the Cole Memo are just further evidence of an administration that is not of the people. It is my belief that state leaders on both sides of the aisle will work aggressively to protect state's rights, and that America's fastest growing industry ( Cannabis) will continue to thrive in spite of this nonsensical action."
Wil Ralston, President of SinglePoint
"More than half of the US has legalized the use of cannabis, either medically or recreationally, and will most likely not go the other way. We've made a concerted effort to provide solutions that do not touch the cannabis plant and will continue to provide our payment solutions to both the legal cannabis industry and others."
Erik Knutson, CEO of CanCore Concepts
"Today's reported decision by the Justice Department to reverse Obama era guidelines set in place by Deputy Attorney General James Cole in 2013 could potentially lead to increased violent crime in States that have legalized the plant for medicinal and adult use. Banking has been a major issue within the industry. This reversal will throw further doubt into the financial sector, potentially leading to an increase in violent crime as cash transactions will once again be the norm. Although the decision is not surprising, it should be viewed as a strong indicator of how this administration may deal with States Rights on a number of issues. That said, the Attorney General has previously stated that he believes Congress needs to address the scheduling of Cannabis in relation to the Controlled Substances Act. Hopefully, this decision will act as a wakeup call to our Congressional leaders, as national polling continues to show strong bi-partisan support for legalization."
Jason Santos, CEO of Burn TV
"This Jeff Sessions nonsense is out of control and the kind of thing that should get him removed from office. Not only is it one more thing this Administration lied about after campaigning on letting the states decide for themselves, but its also economically stupid given all the money that has been going into the states from taxes through legalization. Not exactly shocking considering we are talking about the same Federal government who stupidly thought the best way to attack cannabis was to make banking illegal. Would love to have been in that meeting..."Hey guys, I know how we can get those pot people...lets make them only use cash so we can't trace, track, or tax any of it and they get to keep it all and make more money...that'll show em!" The lack of intelligent thought in our government around this industry is astounding even though its substantially safer than other legal things like alcohol, tobacco, and prescription narcotics."
Conclusion
To stay up to date with important developments in the cannabis industry, be sure to subscribe to one or more of our free email newsletters. Also, connect with The Daily Marijuana Observer on Facebook, Twitter, StockTwits and Instagram!
D/M/O
Please reload